Call For A Free Estimate!
Please fill out the form below or for immediate service Call Us Today at 1-402-373-3333.
FAQs
About Water Problems and Repairs
---
Are all basement water problems able to be fixed?
YES! Best Basement Technologies addresses basement waterproofing issues in finished basements and unfinished basements with fieldstone, block, or poured foundation walls. Waterproofing basements is what we do, and we are confident that we will solve your basement water problem. There isn't a Basement Waterproofing problem we cannot solve.
Are Best Basement Technologies systems complicated?
No. Our systems are designed with common sense as the background. Our engineers can solve any basement waterproofing problem with a lifetime structure warranty. We train our design engineers to educate the homeowners fully. Ask our design experts questions until you fully understand… the problem and the solution.
Is a wet basement a sign of a poorly built home?
Usually not. Most basements have moisture or dampness problems. It is a subterranean environment. During the life of almost every home there will be some sort of water problem in the basement.
Does a water leakage problem cause permanent basement problems?
If you have continuous problems with water entering your basement, call Best Basement Technologies. Hydrostatic pressure can cause cracking, bowing and sometimes in severe cases, collapse of the basement walls. The value of your home suffers invariably. You lose storage and living space square footage. Our waterproofing system relieves the pressure from underneath the floor and drains the block walls of any water coming in off the walls. We can solve any problems found in and around the foundation walls or floors.
Isn't an exterior tile drain system good enough?
An exterior tile drain can do a good job. However, it is very common for an exterior drain tile system to fill with silt. The water enters from the over dig on the exterior of the house and the silt settles down into the stone, plugging the pipe over time. The only sure way to guarantee this is to use a patented non-clog interior basement waterproofing system produced and installed by Best Basement Technologies.
Will sealing the outside of the basement walls work?
Usually not, this is called damp-proofing and this type of work is performed upon new construction and tends to crack over time. It also does not address the pressure buildup. This will not solve your basement waterproofing problem permanently. We install a patented no clog system that works regardless of any exterior situation, i.e. sloped terrain or soil condition. Our system works under all conditions.
Is repairing cracks with hydraulic cement a feasible method of waterproofing?
These methods will not work permanently. The mechanics of concrete will simply produce another seam and the basement will leak again. It is necessary to relieve the pressure in most cases. Quick fix solutions do not work in basement waterproofing. Call Best Basement Technologies to fix it permanently!
My Basement only has occasional water problems, why should I fix them?
Your home is your most valued asset and by waterproofing your basement, the value of your home increases. Basement waterproofing can be completed in finished and unfinished basements without a lot of trauma to the homeowner. The price of our systems on average is far less than the reduction of the value of the home. Living space, storage and additional square footage to the home are added values on completing your basement waterproofing job.
I'm building a new home, can Best Basement Technologies install a system before my house is finished?
We can install our Best Basement Technologies system before the floor is poured or after. We welcome all builders to call us before they install their basement floor so that we may install our system and enable the homeowner to rest easy that they will have a dry basement for the life time of the structure.
Does Best Basement Technologies charge for an estimate?
NO! All estimates are performed at your home at your convenience. Usually, an estimate will take between 45 minutes to 90 minutes. During that time, we will identify the problem, review the options and propose a custom tailored solution.
Does Best Basement Technologies work on commercial properties as well?
Office Buildings, churches, schools and all commercial properties with below grade space commonly experience water problems.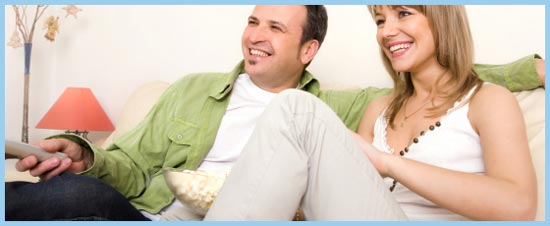 Call Us
Today for a
Free Estimate!

1-402-373-3333