Call For A Free Estimate!
Please fill out the form below or for immediate service Call Us Today at 1-402-373-3333.
Products For Water Related Problems
Best Basement Technologies strives to provide you with products and information that are proven, effective solutions to water problems in your basement, crawlspace or yard. Being an Exclusive dealer of International Basement Technologies products and our certified in-class trainings provides us with the knowledge and skills to design a solution for you that best fits your needs.
To learn more about those solutions, we recommend visiting our How Does Water Get In My Basement and our F.A.Q. page.
International Basement Technologies Products

Water Trek Aqua Route®
The ultimate in basement waterproofing solutions. Your Water Trek Aqua Route® system will be designed and engineered by a Basement Technologies Technician.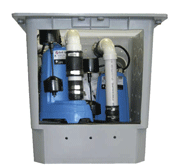 Water Grabber Bull Dog™
Our unique patent pending sump pump system represents an innovative alternative in the basement water proofing industry.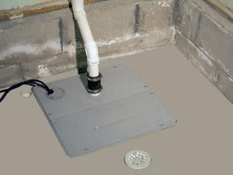 Water Grabber Ranger™
Our Water Grabber® Bull Dogs™ come with a sealed lid so gas and bugs do not get out, and kids cannot get in.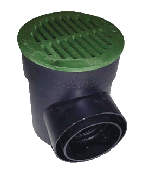 Bubbler Pot™
The Bubble Pot™ is installed in the yard and flush with the grass on the lawn so you can mow right over it. It is colored green to match your lawn. An excellent solution to a tough problem and predicament.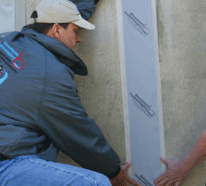 Techni-Crack®
A Hydrophobic compound applied to the back of the membrane repels any water quickly, and efficiency directs it to the system below. It has proven to be one infallible method available on the market today.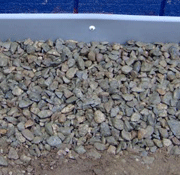 Curtain Drain™
Designed to eliminate water from entering the basement due to exterior pooling. The "Curtain Drain™" will take the threatening water which collected on the surface and route it to the side of the home away from the flooded area.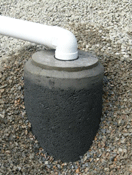 Lawn Magnum®
Dispenses flood water in to the sub soil and keeps it under the ground and off of the lawn.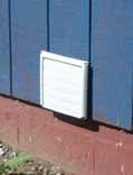 Humid-Evac™
Deals with humidity and condensation issues by drying under the slab before the moisture enters the basement. Independent research shows that 80% of moisture in the basement originates from under the slab.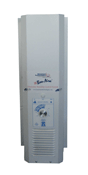 Bon Aire
The Bon Aire Humidex automatically vents humid air to the outside. There are no heavy buckets of water to empty and no filters to change. It is also energy efficient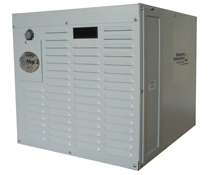 Air Mop® 2
Air Mop® 2 is a no-nonsense, portable basement dehumidifier at home in hostile industrial, marine or subterranean environments. It is ideal for eliminating damp musty air from your basement.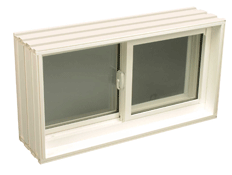 The Light
The Light Basement Window is a high quality, durable window that is easy to install, operate, and maintain.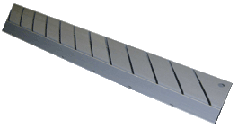 Floor Grate
Designed to catch and divert water from the exterior of the bulkhead or driveway and route it to the interior sub-floor system.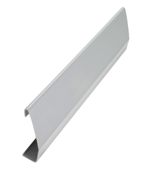 The Baseboard™
The Baseboard Aqua Route® System was developed by Basement Technologies to address specialty floors with very thick, fiber reinforced, rebar or monolithically poured flours.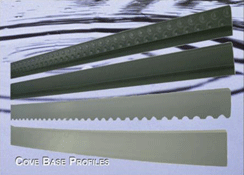 Cove Base®
Best Basement Technologies offers various Cove Base® designs that can accommodate your specific basement contour.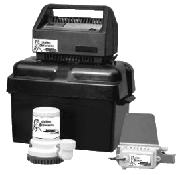 Stallion Eliminator®
Battery operated backup sump pump is designed to backup primary residential sump pumps in case of pump or power failure.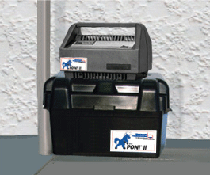 PONI II™ Battery Backup System
Designed to back up primary residential sump pumps in case of pump or power failure. This product is a must for those installations where an inoperative sump pump cannot be tolerated.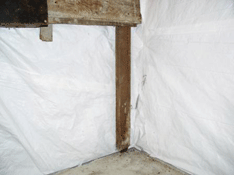 Fieldstone Wall Conduit™
Seals all the problems out and effectively creates a new living space, free of insects, dirt, rodents and water.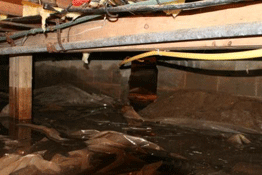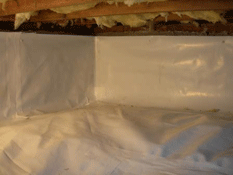 Crawlspace Conduit
Our Crawl Space Conduit™ is a concrete floor replacement when concrete is unrealistic in a post construction setting.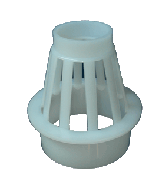 Freeze Stop™
Unique patented design features a full 360 degree of protection from freezing. Dripping water from the gutters or eave line can accumulate on the outside structures causing ice build-up restricting the flow of water.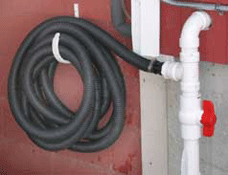 The Alternator™
The pump is able to pump 3,000 gallons of water an hour and mixing this flow with spring melting snow could cause a potential flood. The patented Alternator - allows you to re-route the discharge point to a more appropriate area if necessary.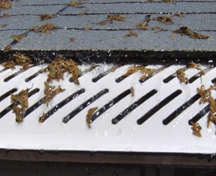 Gutter Tamer™
Specifically designed and engineered to prevent pine needles, leaves and other debris from getting caught in your gutters.

Flood Chek Hoses
Flood Chek hoses start out with the same traditional rubber tube, but add two layers of 23# braided rayon reinforcement, a .012?-gauge rubber jacket and a .063?-gauge rubber cover. And, since most floods start at the coupling, Flood Chek couplings are machined from non-corroding solid brass.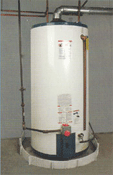 Tank Pro®
A hot water tank protector that will stop this damage from occurring by routing the escaping water from the tank and channeling it to your perimeter Water Trek Aqua Route system.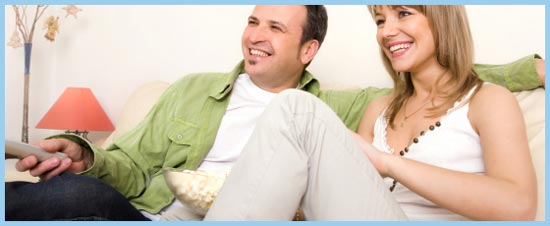 Call Us
Today for a
Free Estimate!

1-402-373-3333